UCCS Cybersecurity Program
Focus on a Secure Future
UCCS is a nationally recognized leader in cybersecurity education. Hundreds of students are graduating every year with cross-disciplinary cybersecurity degrees.
About Cybersecurity at UCCS
UCCS has forged strategic partnerships across the CU system, government, academic institutions, non-profits, with key industry partners and as a leader in Colorado Springs cybersecurity to provide over 20 degrees and programs. Students can experience this cross-disciplinary education in 5 colleges across UCCS' campus:
College of Engineering and Applied Science
College of Business
College of Letters, Arts & Sciences
School of Public Affairs
College of Education
Academic Opportunities
Center of Academic Excellence for Cyber Defense
Designated by the NSA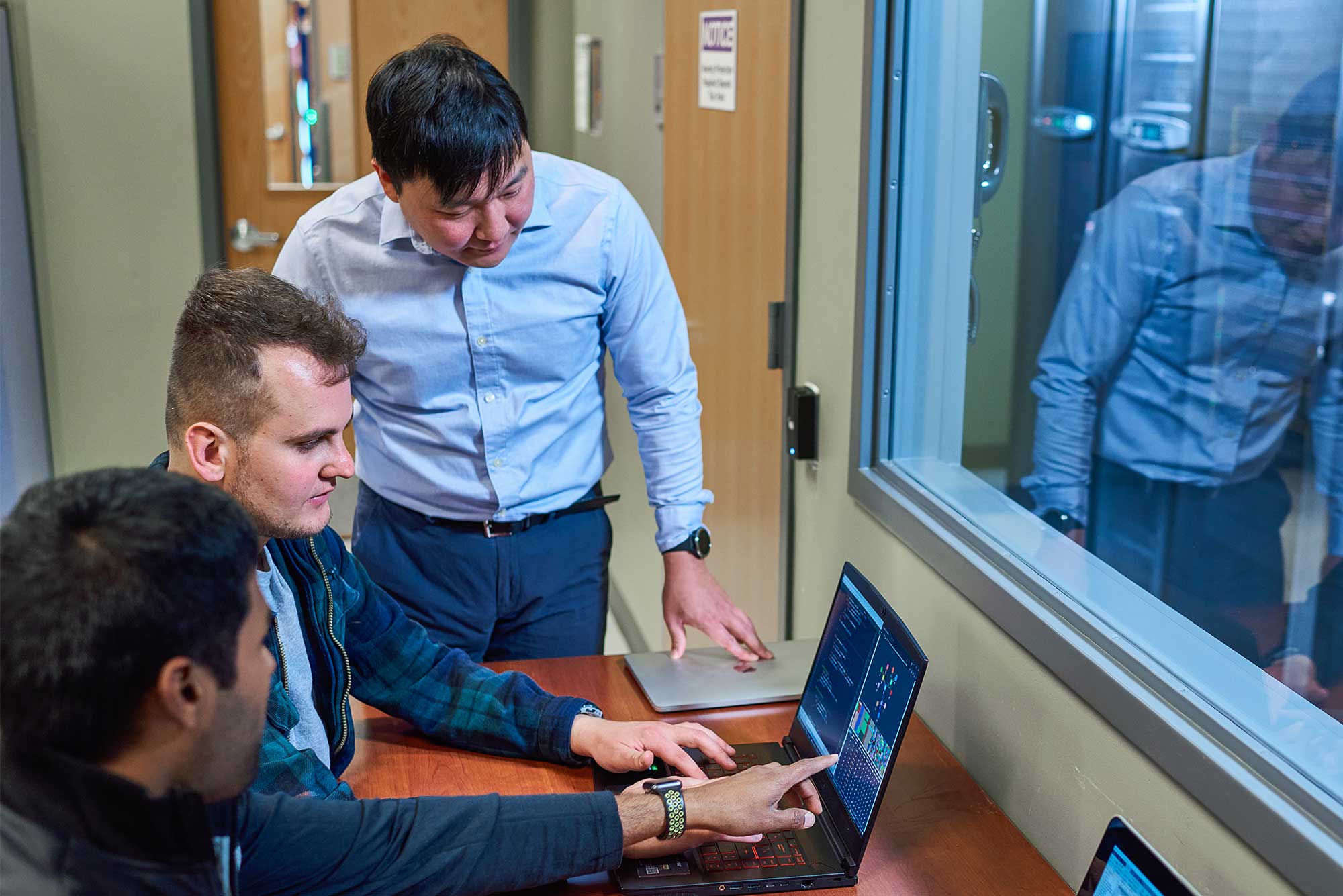 UCCS is a Center of Academic Excellence (CAE) for Cyber Defense, as designated by the National Security Administration, lending credence to the strength and depth of UCCS cybersecurity degrees and programs.
Cybersecurity Advisory Board
UCCS Engineering Leadership Council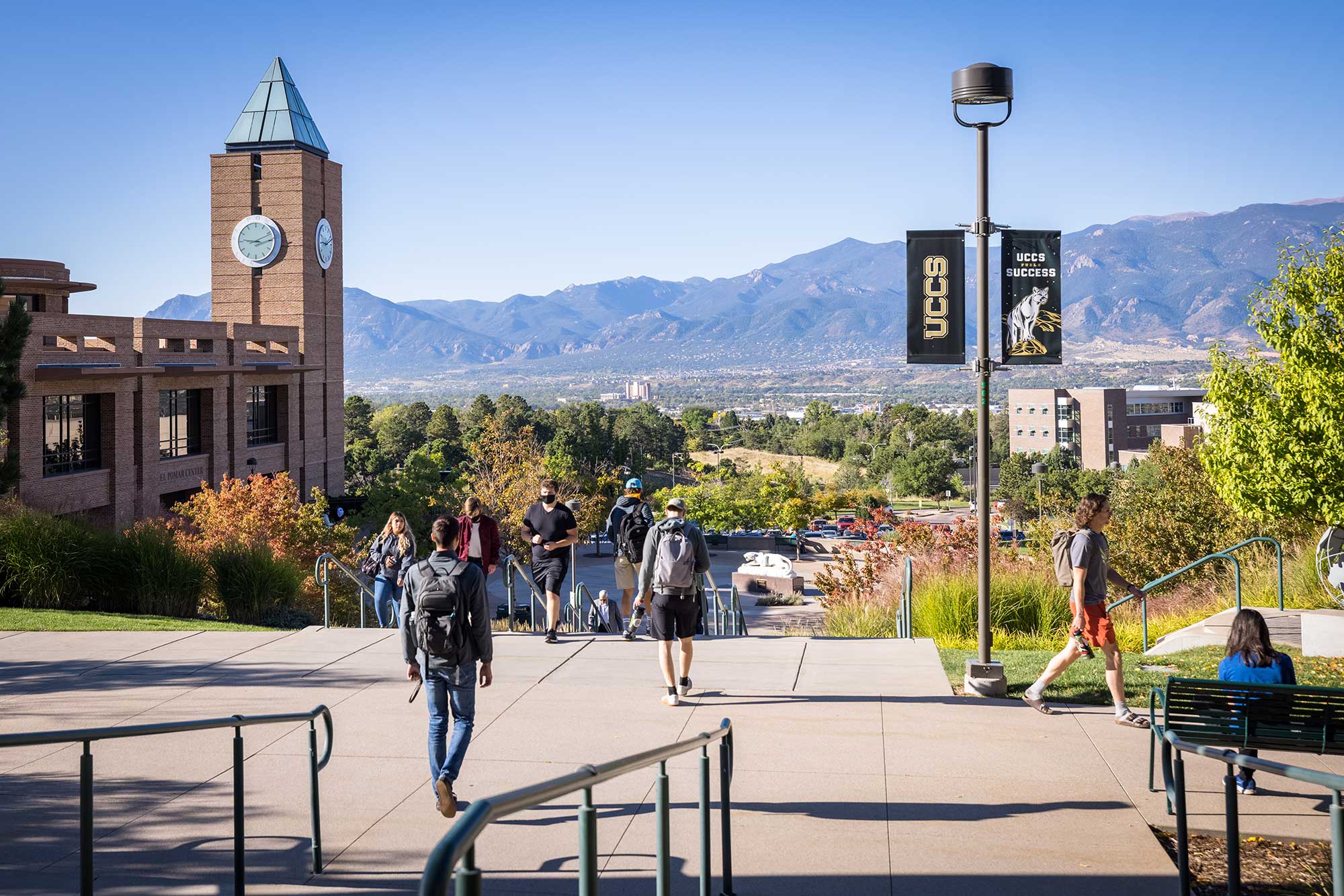 The UCCS Engineering Leadership Council is comprised of leaders in the field who advocate and support college engagement through senior design projects, research, industry-to-career experiences, mentoring, internships, and employment.
The Interdisciplinary Nature of Cybersecurity
LAS Students Research Cybersecurity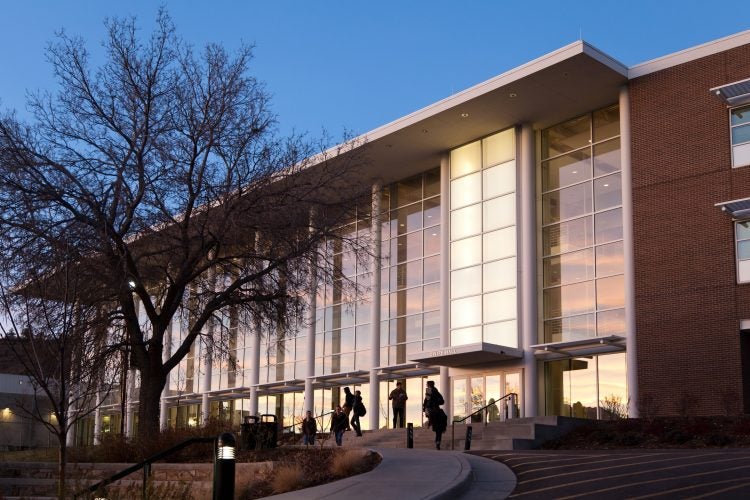 UCCS students from the College of Letters, Arts & Sciences (LAS) have been exploring the intersection of cybersecurity and degrees in the college, such as philosophy, mathematics, and sociology. The result? Opportunities to apply an interdisciplinary approach to cybersecurity are endless!
Grow the Colorado Cybersecurity Workforce
UCCS has received over $19M in grant funding as of 2022 to support a burgeoning cybersecurity ecosystem, including research, education, student and community programs, student scholarships, and community engagement.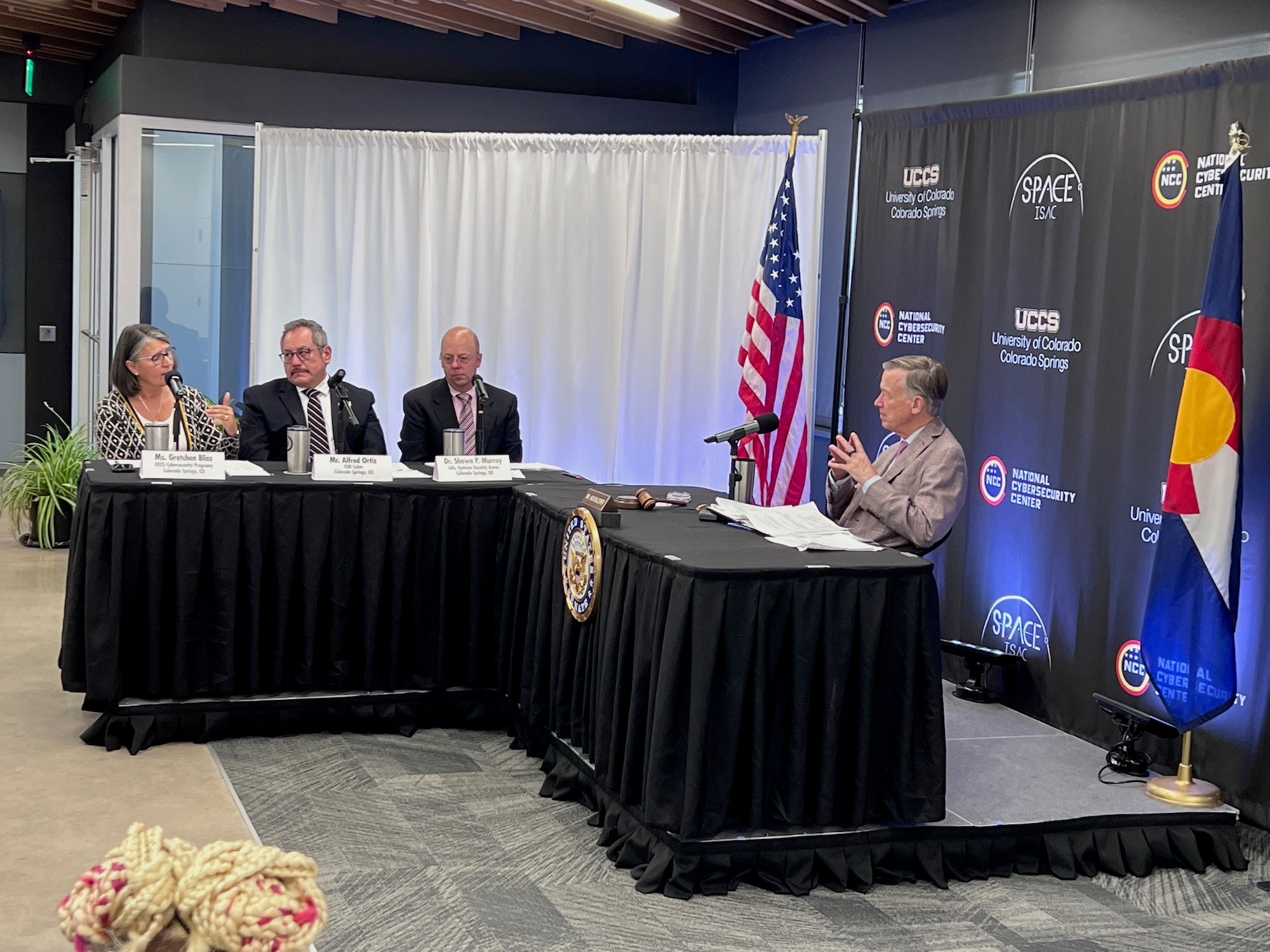 U.S. Senator John Hickenlooper chaired a field hearing of the Senate Committee on Small Business & Entrepreneurship at UCCS Cyber Center. Exploring the cybersecurity needs of small businesses across the country, the Senator chose the Colorado Springs cybersecurity community as his audience.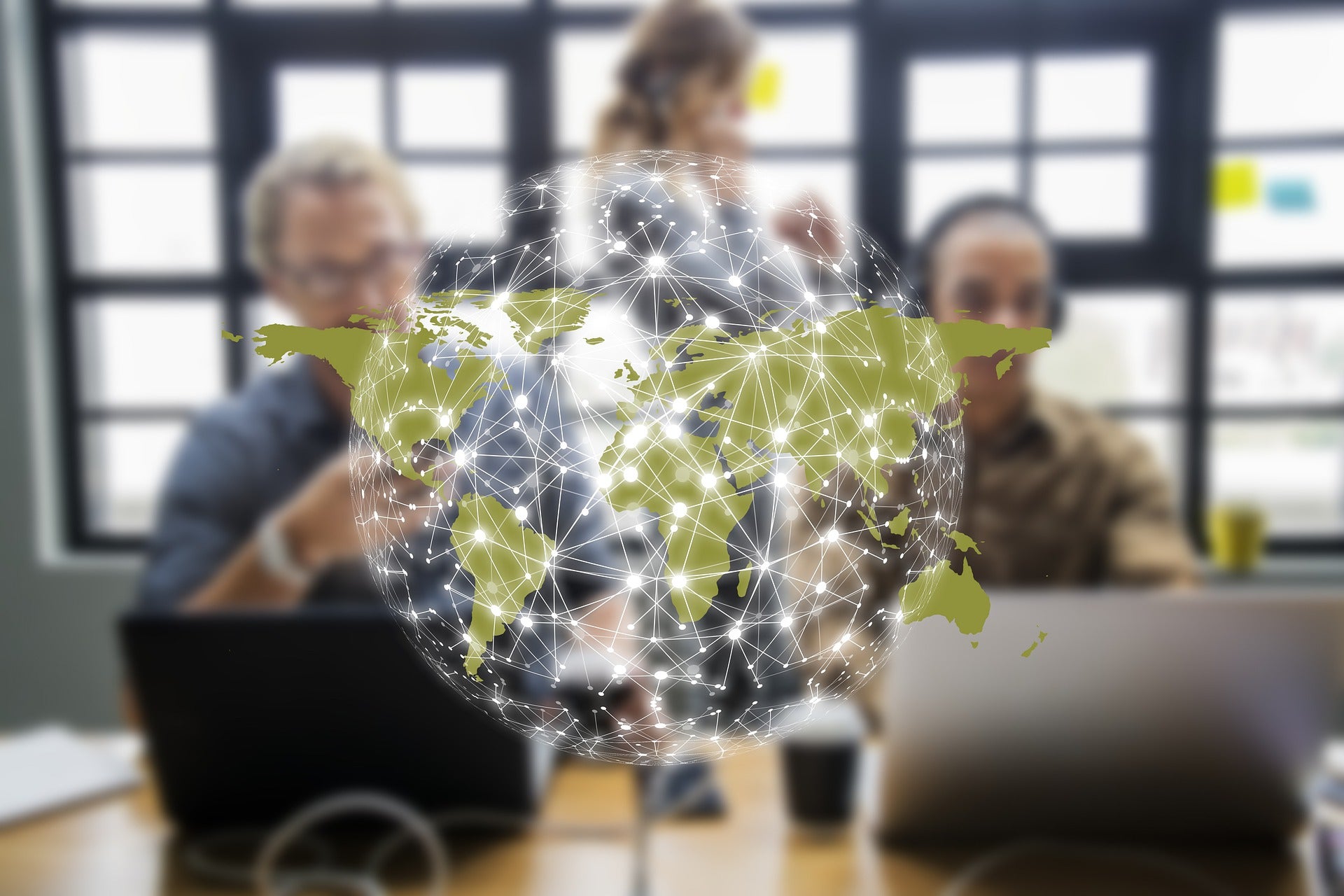 Two new classes in Cybersecurity Operations are announced for Fall 2023. Most importantly, these classes will utilize a new cyber range -- a hands-on training tool for students that simulates real-world scenarios. These junior, senior and grad level classes will be available for UCCS and CU Denver students thanks to a $300,000 CU Next Grant awarded in 2022 to fund new innovative technology ideas.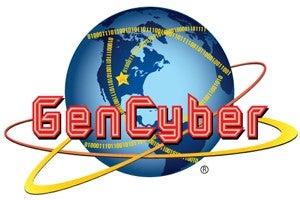 Leveraging its 3rd NSA grant award in 4 years & internal UCCS funding, the Cyber Programs Office at UCCS hosted almost 100 middle school students and 16 middle- and high school teachers at 4 camps over the summer of 2023. Students learned cybersecurity basics through fun, engaging and hands-on activities, while teachers were given all the tools to bring cybersecurity education into their classrooms.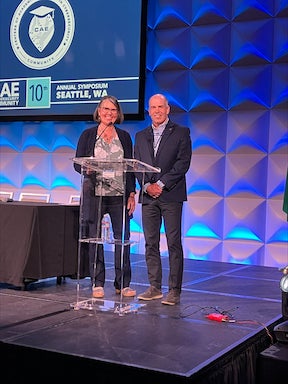 As the leader of the 10-state Northwest Hub for CAE (Centers of Academic Excellence) in Cybersecurity, as designated by the NSA, UCCS is responsible to bring cybersecurity to as many people as possible to drive education, awareness, workforce opportunities, and research in cyber. UCCS has more than fulfilled this duty, being awarded #3 in the country in May of 2023 for its CY2022 outreach efforts among more than 400 CAE schools in the US.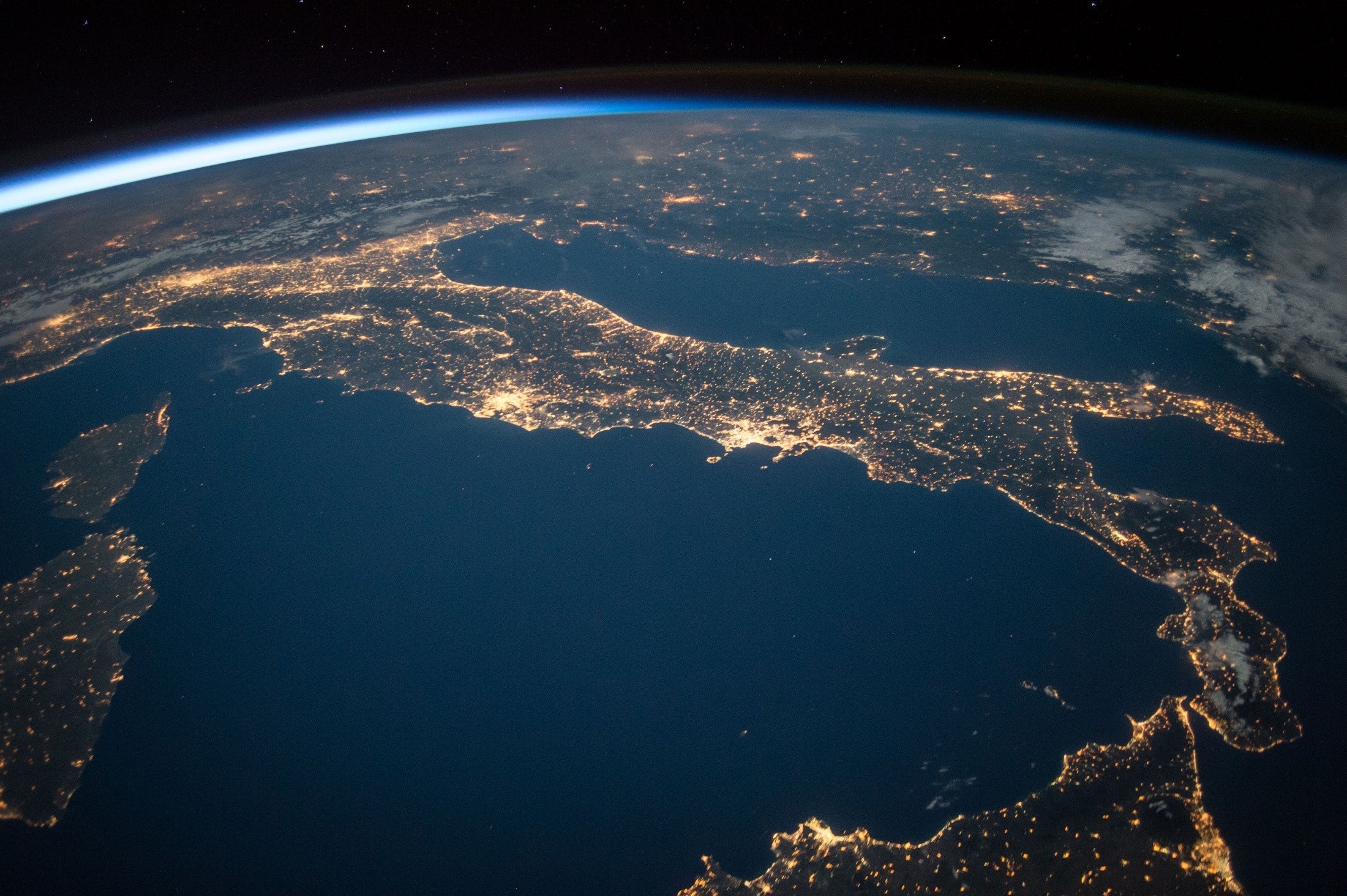 In collaboration with CCTI, UCCS has won a 2-year grant to develop and improve cybersecurity in the space arena as part of RISE -- the Resilient Space Infrastructures, Systems, and Economy team. This smaller $180,000 grant opens the door for larger cybersecurity and space grants in future years totaling $160m.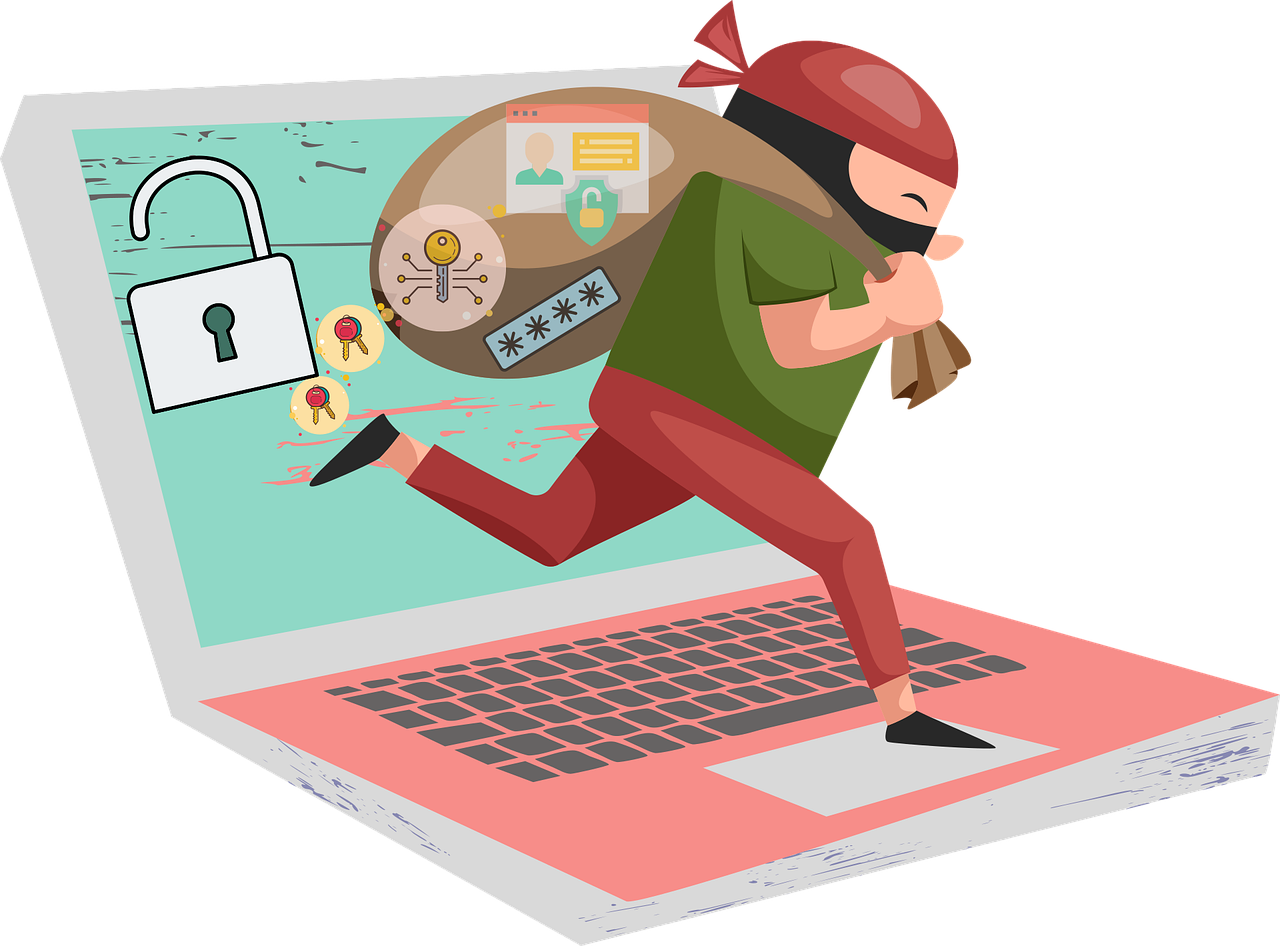 October is National Cybersecurity Awareness Month – a federal initiative to increase attention to, understanding of, and action regarding personal security. UCCS is all in on reinforcing the collective need to "See Yourself in Cyber," the 2022 theme of NCSAM. Learn about cybersecurity, what it is, and how best to protect yourself online. Show more...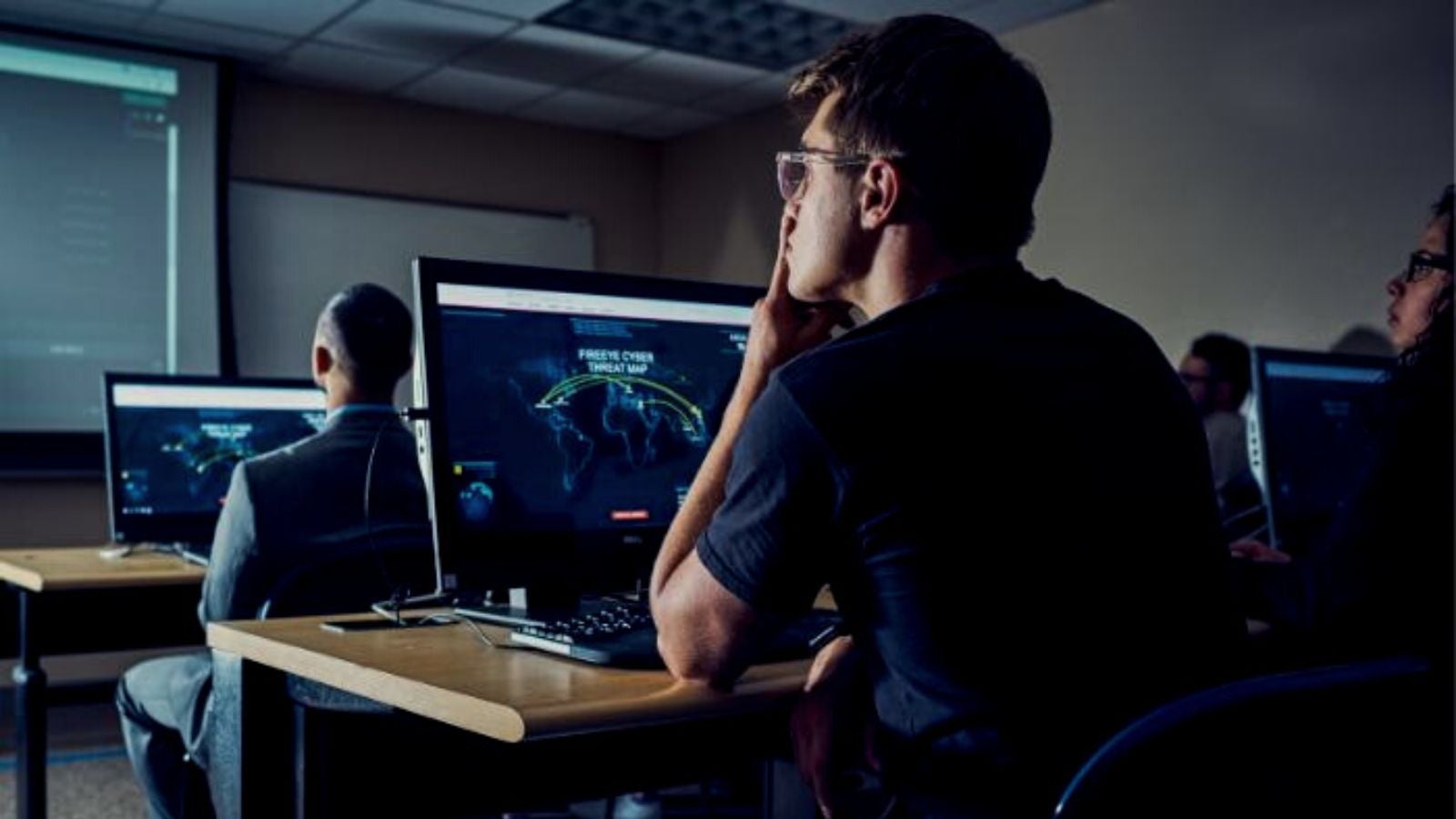 Cybersecurity is one of the fastest-growing careers in the nation — and a critical line of national defense. To help prepare students for future careers, a new partnership between UCCS and CU Denver will create the CU Cyber Range: a simulated environment where students can experience realistic cyber-attacks. Read More...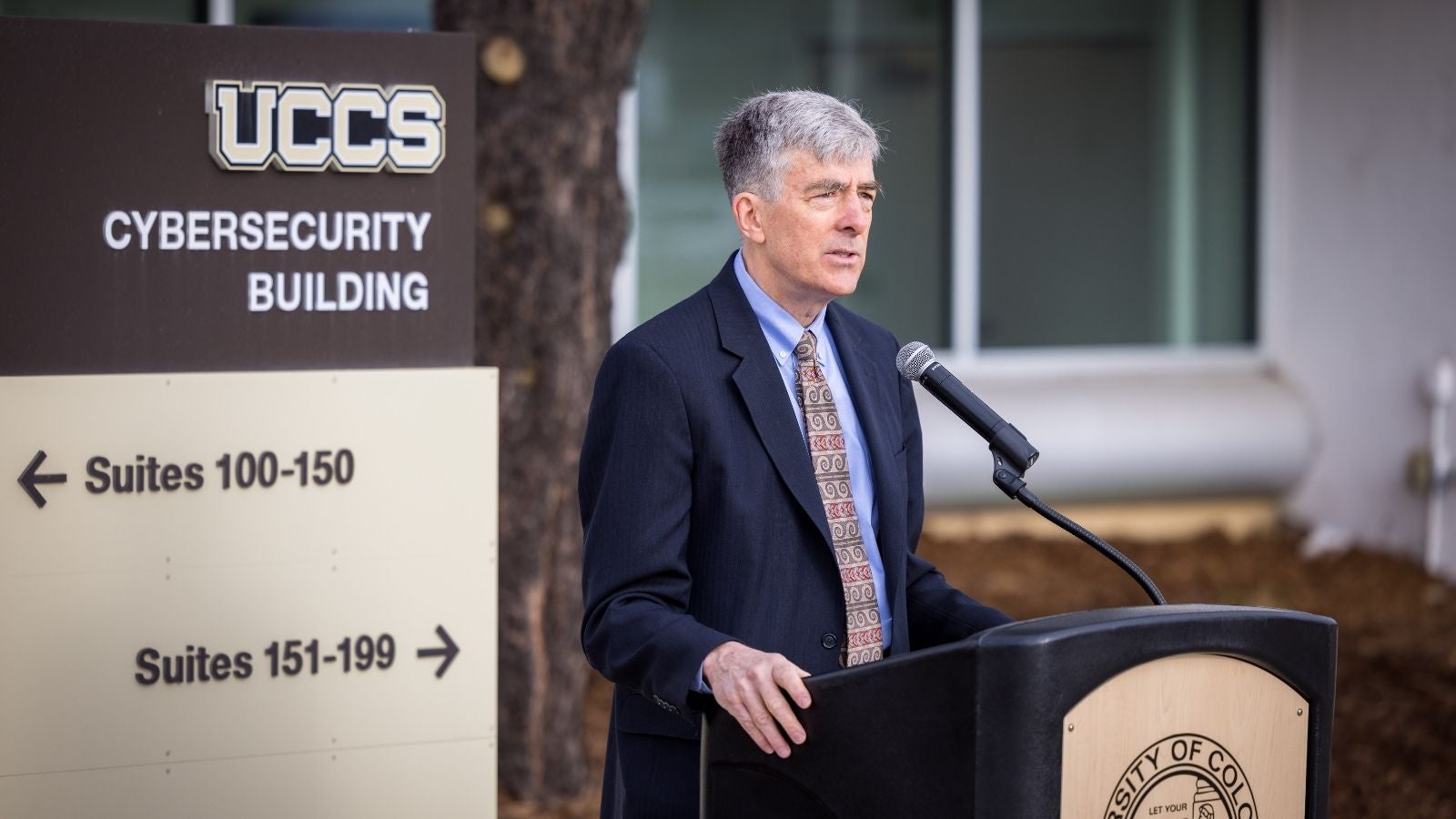 On May 5, UCCS celebrated a ribbon-cutting of the O'Neil Center that will expand and improve cybersecurity education resources for not only students and faculty, but the community and cybersecurity organizations across the nation, adding over 20,000 square feet to the burgeoning facility. Read More...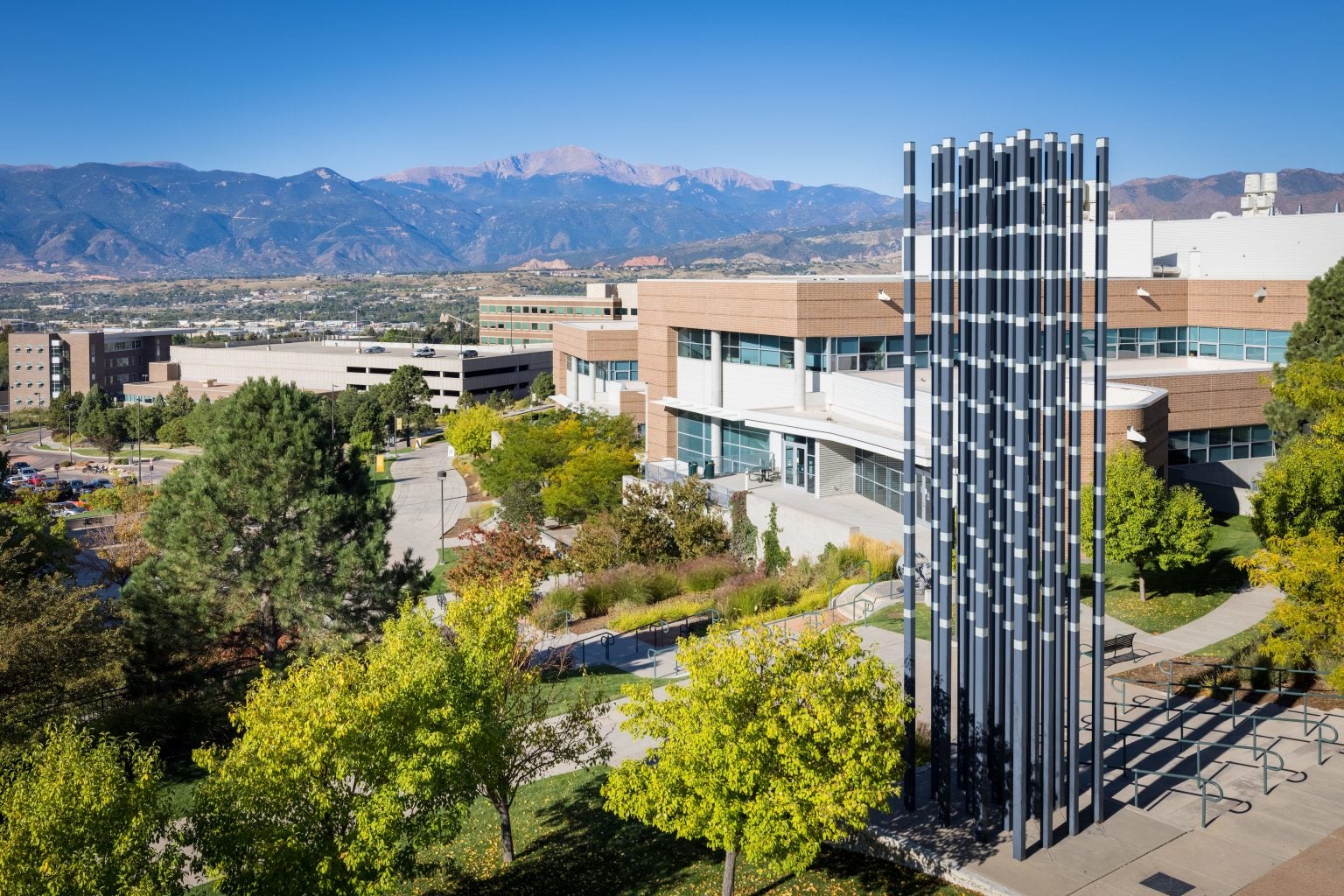 In 2020, the UCCS Cybersecurity Programs Office (CPO) was established to identify and drive cybersecurity initiatives in collaboration with others across the UCCS campus, including in areas such as cybersecurity research, community outreach, and education in K-12, workforce development, and industry and non-profit partnerships. Read More...
UCCS Employs POWER to Drive Cybersecurity Impact
Cybersecurity is a strategic initiative for UCCS – and one of the fastest growing fields out there for our students. With over 200 cyber-related graduates each year, UCCS cybersecurity initiatives are far-reaching, whether you're on campus, in the Colorado cybersecurity community, or national. As a recognized leader in cybersecurity, UCCS has developed the POWER strategy to more effectively reach our students and community, to drive education, research, and career opportunities, and to build strong partnerships across industry, the government, and other educational institutions.